The Story
With Urban Seam, Primary Voice introduces the everyday life of Cambodian factory workers and the global forces that shape their lives. Visitors are engaged through the gestures and actions of workers via immersive workstations to become part of the daily life in an industrial economy.
In collaboration with filmmaker Sok Chan Rado, technologist Mathieu Eymeoud, and designer Jean-Alex Quach, Primary Voice presents Urban Seam: the Making of a Cambodian City.
The Machines
Urban Seam will not simply show you Phnom Penh, you will be in it. Like the factory workers, you will understand the process of the city's development through their work. While you hammer, glue and sew—repeating the same gestures as the factory workers—documentary video footage is activated on the screen in front of you. Thanks to a little coding and some imagination, you explore a new everyday in a rapidly growing city.
The Exhibition
Urban Seam delves further by exploring the hidden social and urban connections that fuel one of the worlds fastest developing industrial economies. While unpacking over 150 years of international history related to industrial development—beginning with the establishment of a French protectorate in 1853 and tracing evolution of international investment including essential U.S. Government aid funded national infrastructure—Primary Voice reveals the capital city of Cambodia and the lives of its citizens through an urban lens.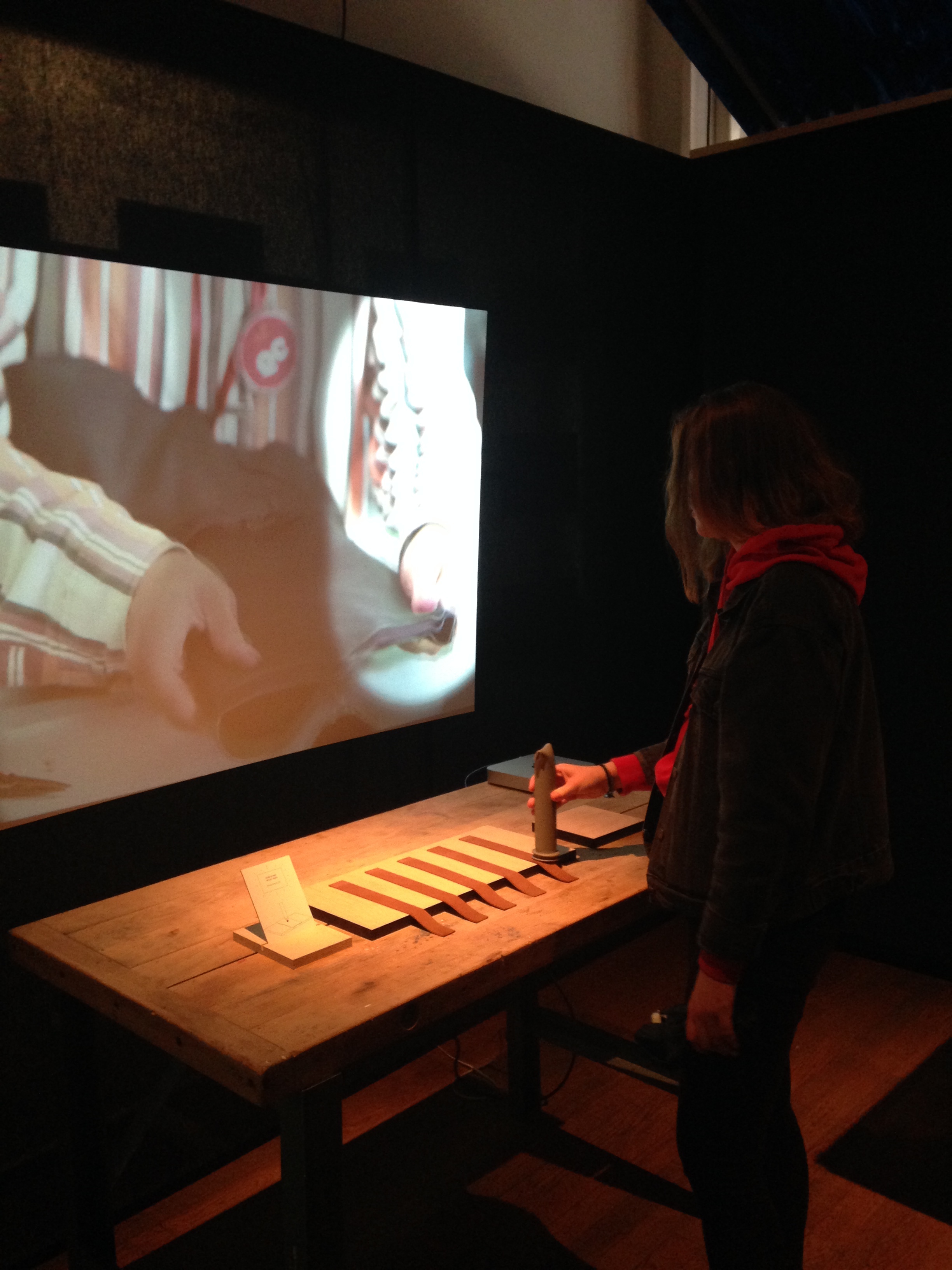 This exhibition would not have been possible with out the help of ENSCI–Les Ateliers:
To Yann Fabes, Director
To the communication department at ENSCI – Les Ateliers : Veronica Rodriguez, Dominique Wagner, Aude Bricout for their support and trust.
To Laurent Massaloux for his guidance.
To the teachers : Erik Anspach, Claire Fernier, Anne Sabine Henriau, Denis Laville, Tim Knapen, Laurent Kaladjian, Laurent Dubois, Simon d'Henin, Justyna Swat, Soufiane Adel, Roland Cahen for their support.
To Yves, Alix, Louis, Caroline M., Thibault, Audrey, Pierre Alexandre, Emma, Azaée, Caroline T., Marie, Nawel, Juliette, Chloé, Pauline, Martin.
And to everyone who helped bring this exhibition to life.